Engineering/Integration/Projects
Engineering, Cross-Discipline Integration and Project Management Services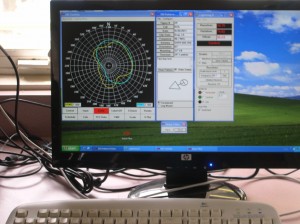 Many of the Clients that Cesium Communications serves from the Technical and Engineering side require specialized and unique services, and frequently the utmost in confidentiality because of the competitive, race-to-market, or business negotiations purposes. Cesium Communications' top end management is fully and federally licensed by the Federal Communications Commission for the work that the firm performs. Additionally, in terms of Project Management, Cesium Communications' executive staff is fully trained and certified through SMU's School of Engineering and Boston University's accredited Project Management programs.
Cesium service offerings and demonstrated proficiencies include:
Systems Development and Integration (often integrating complex systems that were never intended to work together)
Control, Feedback and Monitoring Systems design, deployment and implementation
Major Project Design, Management, and Implementation (often performed against very challenging and time-specific deadlines)
Complex Audio Studio Design, Development and Installation
Complex "Site" and "Compound" Design, Layout, Development, Construction and Installation
Complex High Power Transmitter Site, Broadcast Design and Development
Microwave Path Design, Development and Installation
Digital Conversions, Augmentations and Systems at the studio and RF level
RF Propagation Analysis (both pre-purchase to protect the Client interests and post-purchase/normal operation for signal improvement and optimization purposes)
Pre-Acquisition Comprehensive Due Diligence on behalf of purchaser
Pre-Sale Comprehensive Property Review, on behalf of seller, to detect and correct potential deficiencies prior to a property going to market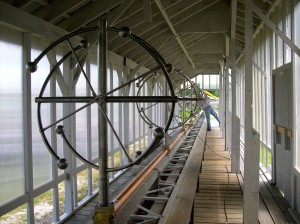 Complex Technical Analysis, Trouble Shooting and Problem Solving
"After everyone else has been called and everything else has failed" Problem Solving. Cesium Communications' problem solving skills are so well known that it is not uncommon for Cesium to be called in after numerous previous approaches from other Technical Personnel, Technical Providers, and Engineering Organizations have failed to accurately discover, detect and/or resolve the issues at hand.
Tower Development, Leasing, Loading and Site Work
RF Propagation Analysis (theoretical and real world) over topography
RF Emanation, Complete Transmission Systems, Custom Antenna Patterning and Design
Project Budgeting, Expense, Time and Investment Analysis, determining specifically how much will be required to achieve specific design and/or performance objectives
Business Consulting Services to those businesses with a technological component
Consulting Services that are both highly detailed and often highly creative, drawing from our extensive business success and experience
Site Entry Services for radio stations with "lockout" issues
Cesium Communications Loves "One-off" Projects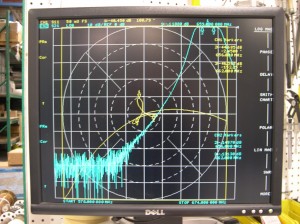 Cesium Communications loves custom, "one-off" projects because they often require extensive staff creativity and unique cross discipline solutions. Cesium Communications really does work across the full electromagnetic spectrum, from DC to Light. Cesium Team Members get excited about tackling problems that might intimidate other organizations because of the extensive study and learning involved in creating unique solutions to unique challenges. Cesium Communications is also exceptional about providing these solutions in a Client focused, cost-efficient manner.
Engineering
Cesium Communications builds and manages some of the tallest structures on the planet. Our tower work is typically at the 2,000 foot level (AGL). The Sears Tower in Chicago is only 1,454 feet (AGL). This means that much of our "normal" tower and antenna work is done at a height which is 550 feet higher than the tallest building on the continent.
We have erected, and continue to erect, some of the most specialized antennas in the nation. While most projects benefit from this additional study and work, these talents and real-world experiences are particularly important for clients with unique coverage issues.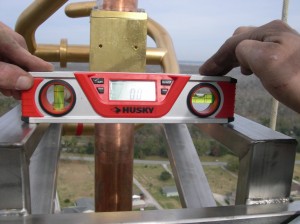 We solve difficult problems that have stumped others. In one recent case, a Client called us in after a multitude of engineers had been ineffective at discovering and solving a complex technical problem for over a quarter of a year. A major broadcast studio had been rendered non-operational and unreliable in the nation's fifth largest market. Within several hours, we had correctly diagnosed the issue, in an area.
We perform some of the very best due diligence work in the nation. Some of the nation's most significant broadcast brokers rely on our services to ensure that their Clients are not caught by surprise during the transition. Cesium's due diligence reviews are comprehensive, including coverage in technical, environmental and mechanical areas.